Carrick Publishing is proud to bring you this brand new mystery, Living With Death by Carolyn Dale.
When an attractive young woman is found dead at a bus stop on a cold, rainy November morning, detectives Rankin and Kalinski must find the person who hated her enough to kill her in such a brutal way.

Was it a family member, a boyfriend, or one of the defendants in a lawsuit she had filed against those responsible for the euthanasia of her comatose stepbrother? In trying to revenge her stepbrother, she had engaged her friends, family members and classmates in an attempt to get the new law allowing euthanasia repealed, but in doing so, had annoyed many of them, broken up her father's marriage, and had become the target of obscene phone calls and a poison pen letter.

To the surprise of the detectives, people they talked to were more interested in the euthanasia of the stepbrother than in the identity of the murderer.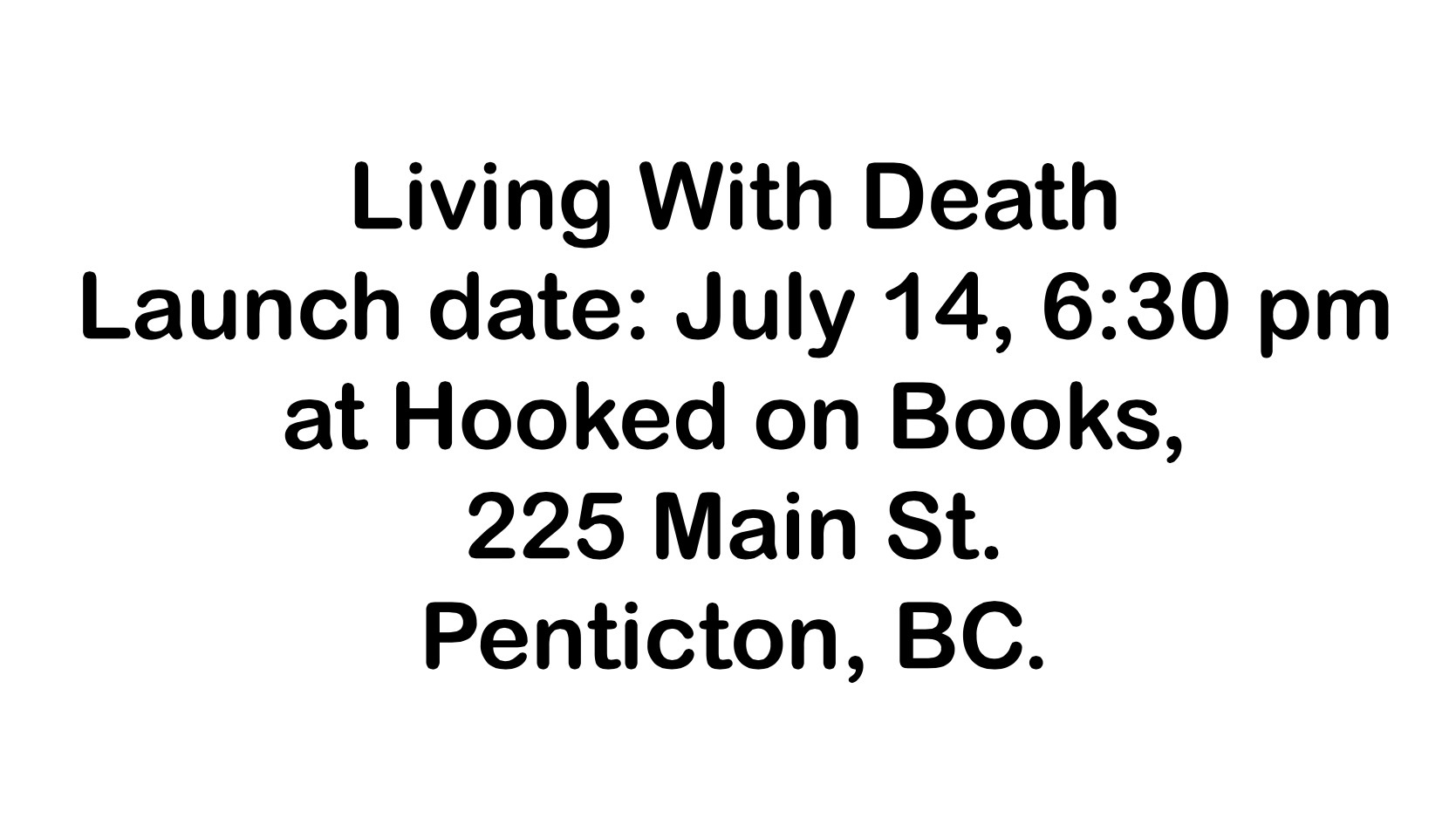 Carolyn Dale is a pen name of mystery author Anne Barton. (New Website under contruction: www.carolyndale.ca
Anne Barton is a retired veterinarian and flight instructor. In her retirement, she has taken up writing mystery novels. She has also written one autobiographical book and numerous articles and short stories. Her short story won the Bloody Words Crime Writers' Conference contest in 2001 and is published in Bloody Words, The Anthology.
Born in Drumheller, Alberta, she grew up in Northern Idaho, returned to Canada, and now lives in the beautiful Okanagan Valley in British Columbia, where she is deeply involved with Habitat for Humanity and her Anglican Church work – that is, when she isn't riding horses or curling.