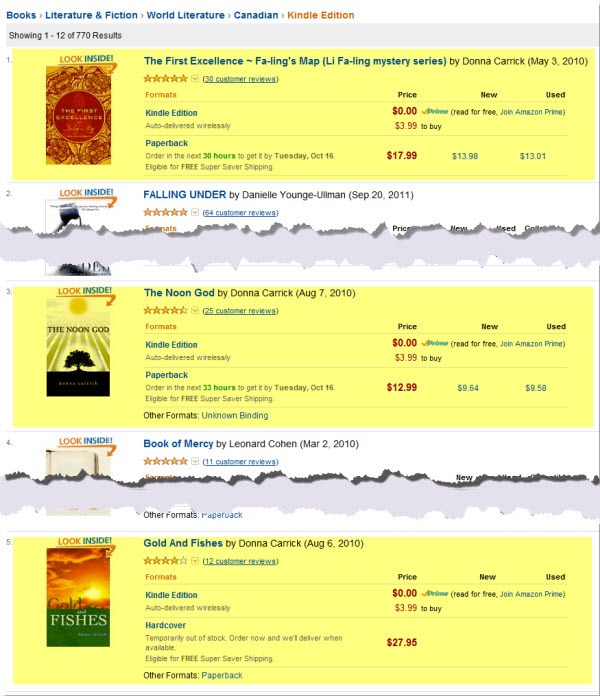 BIG NEWS!
3 of the Top 5 spots on Amazon Kindle's list for Canadian Literature are being held today by Donna Carrick's novels!
#1 – The First Excellence
#3 – The Noon God
#5 – Gold And Fishes
At Carrick Publishing, we're proud to bring you only the best in quality books and e-books. Check out all our titles, for your reading pleasure.
And don't forget to visit our "e-book Promotions" page, for frequent updates on Free e-books!