***Coming soon***
WORLD ENOUGH AND CRIME***,
(Carrick Publishing, Fall 2014)

At Carrick Publishing, we're thrilled to be working once again with a group of talented professional authors. It's been a hell of a ride, and we're not there yet, but by October we'll be ready for the release of this exceptional Crime anthology!
Meanwhile, allow us to whet your anticipation. Leading up to the launch of EFD2: World Enough And Crime, we'll feature daily "snippets" from each of the tantalizing stories.
Stay tuned, folks! This is but the first of many delightful excerpts to follow: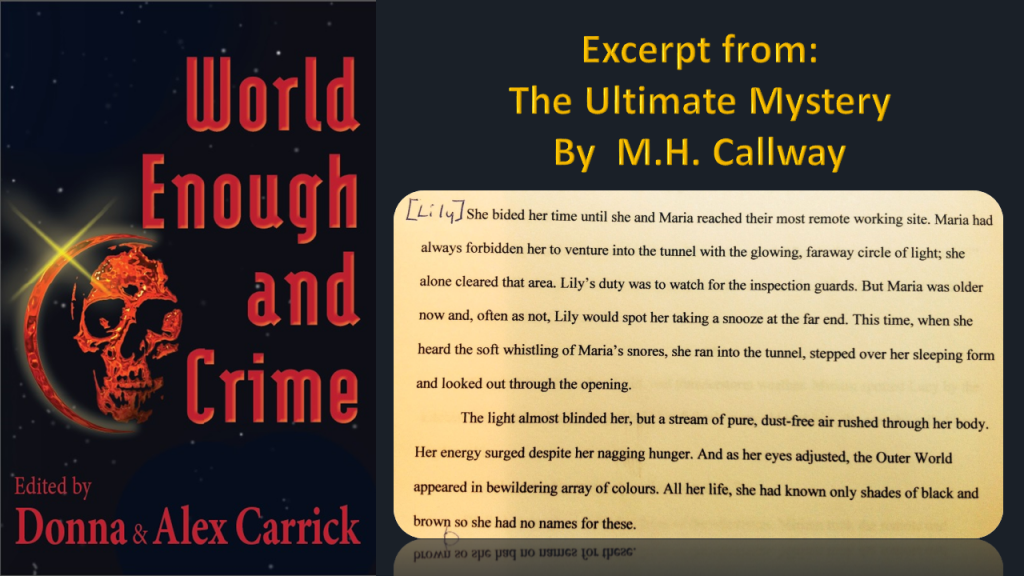 anthology
,
authors
,
books
,
Canadian authors
,
Carrick Publishing
,
cozies
,
crime
,
crime writers
,
e-books
,
excerpts
,
great books
,
holiday gifts
,
Indie publishing
,
M.H. Callway
,
murder
,
mystery
,
short stories
,
suspense
,
The Ultimate Mystery
,
thrillers
,
World Enough and Crime