~by Donna Carrick, Carrick Publishing
Mary Jo Melendez is back. The protagonist of Muddlin' Through takes a permanent security job in the Silicon Valley after bouncing across the U.S. through temp jobs.

Her future isn't all bright, though, as she discovers she has a stalker. Moreover, two teams of agents, U.S. and Russian, are in hot pursuit.

She hires a PI for surveillance and protection who becomes a new love interest. The two match wits against her pursuers.

Will this ex-USN Master-at-Arms survive this time?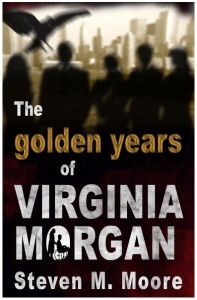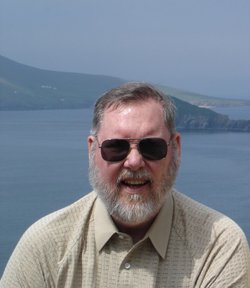 After the 2013 release of The Golden Years of Virginia Morgan, I asked Steven how he could manage to create and develop such strong, believable and likable female protagonists.
To paraphrase his answer: It all comes down to life experience. I've been blessed to surround myself with strong, intelligent women. Their ideas and attitudes find their way into my female characters.
It's clear to the casual reader that Steve brings a great deal of his own intelligence and human understanding to his novels and short stories. From characters as diverse as "Chen and Castilblanco", to DHS Agent Ashley Scott, to our mystery heroine Mary Jo Melendez, "believable" and "likable" are the labels that fit across the board.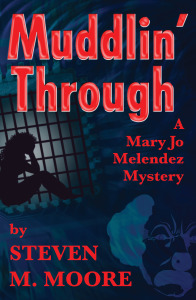 Silicon Slummin'…and Just Gettin' By is the second in the Mary Jo Melendez mystery series. If you haven't already met Mary Jo, you'll want to get your hands on a copy of Muddlin' Through.`
Buy it, read it, and grow to love Mary Jo!
Cover art by Sara Carrick


To learn more about the works of Steven M. Moore, or any of our Carrick Publishing authors, don't hesitate to contact us at: