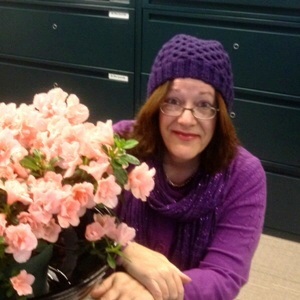 I can't believe it's been two years — count 'em! — since the launch of Thirteen, an anthology of crime stories by the Mesdames of Mayhem!
When we released that critically acclaimed collection of stories, we made a pledge: to follow it up with a second crime anthology within two years.
Let it be noted that the Mesdames are women of their word! At last, and right on time, the Kindle release of 13 O'Clock by the Mesdames of Mayhem (Carrick Publishing, 2015).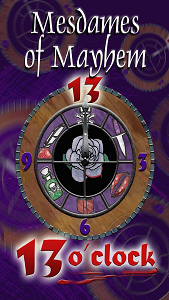 Our e-launch on September 17 was a tremendous success, thanks largely to our hostesses, Mesdames' founder M.H. Callway and author Joan O'Callaghan. Of course, the contributors were out in force to help. Our special thanks to Catherine Astolfo who fielded questions and spread the word.
And of course, there were Kindle Gifts galore! We gave away 13 Kindle copies of 13 O'Clock to readers who participated in our game of questions.
(If you were a winner but haven't heard from us, we may not have your email address. Please contact me at carrickpublishing at rogers dot com.)
If you were lucky enough to win your copy, Congratulations! We sincerely hope you will enjoy the book, and be sure to post a review on Amazon.
Otherwise, visit Amazon today to download your very own e-Edition of this fabulous anthology!
Our award-winning lineup of authors includes:
Foreword, M.H. Callway
Perfect Timing, Melodie Campbell
Pulling a Rabbit, Catherine Astolfo
Thrice the Brinded Cat, Joan O'Callaghan
Being Leda Fox, Lynne Murphy
Life Lesson, Ed Piwowarczyk
Glow Grass, M.H. Callway
The Test of Time, Melodie Campbell
The Bench Rests, Rosemary Aubert
The 14th of Forever, Donna Carrick
Beat the Clock, Catherine Dunphy
Troubled Times, Lisa de Nikolits
Nick of Time, Rosemary McCracken
Life is a Big Headache, Sylvia Maultash Warsh
Hidden, Jane Petersen Burfield
Mirror, Mirror, Cheryl Freedman
Afterword, Joan O'Callaghan
Acknowledgments, Donna Carrick
Thanks for supporting Canadian Crime!