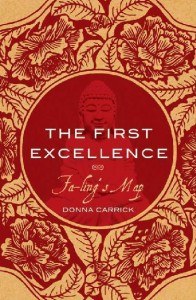 Are you coming to Bloody Words XII?
Please join us for an exciting discussion with authors Donna Carrick and Brent Pilkey, moderated by Joan O'Callaghan:
Cops, Policing, & the Law in Shanghai & Toronto
Shanghai & Toronto may be half a globe away from each other, but how different – and similar – are policing & the law in the 2 cities?
Find out how research, life experience and differing cultural norms shape our fictional heroes.
We hope to see you there!
Time: 2:30 – 3:20 pm, Saturday, June 1, 2012
Place: Toronto Hilton Downtown,
Bloody Words XII Conference, Mystery Café, Casson Room