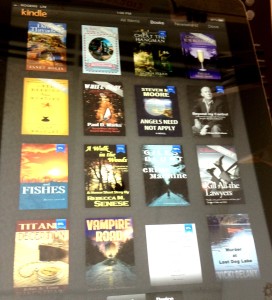 Is your manuscript gathering dust? Are you interested in turning your "ripper" into an e-Book?
Well, if you're already registered for the Bloody Words XII Conference being held June 1-3 at the Toronto Hilton Downtown, then join panelists Donna Carrick, Michael McPherson and Rebecca Senese for a lively discussion on the "brass tacks" of creating an e-Book for Kindle or e-Publication.
The "Making (E-)Book" Panel is scheduled for 7-7:50 PM in the Track 1- Toronto II Ballroom on Friday June 1!
Remember, this panel is for Bloody Words Registrants only, so be sure to sign up for the Conference. Simply search for Bloody Words XII on your search engine and look for the links to Register now.
Hope to see you there!