Connect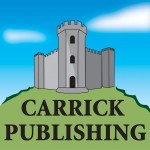 Based in Toronto, Canada, Carrick Publishing was formed in 2010 by Donna and Alex Carrick. As dedicated authors, we've fully embraced the excitement of today's independent literary scene.
With 20 titles to our credit, we bring a dynamic approach to the challenges of independent publishing. In addition to offering our own books and e-books, we're working closely with a growing number of both established and new authors to present their work to readers.
What an exhilarating time to be an author! With the recent growth of the independent and self-publishing markets, we're witnessing an unprecedented explosion of creative ideas — a profusion of artistic expressions that has the potential to redefine literary excellence!
With the expansion of such forums as e-publishing and audio-books, authors of every stripe and genre are suddenly ready, willing and able to deliver their knowledge to the world.
But what about excellence? In the race to grasp the Holy Grail of the published word, isn't there too much bad writing finding its way into print?
At Carrick Publishing, we uphold the ideal of artistic excellence. So much so, in fact, that we are committed to achieving the highest of standards within today's new publishing model.
We invite you to browse our outstanding line-up of titles. And while you're here, feel free to say hello via the Comments section.
We hope you will enjoy our library!
Donna and Alex Carrick
You can reach Carrick Publishing by email at: CarrickPublishing @ rogers . com (Remove Spaces),
Or by "snail mail":
Donna and Alex Carrick
c/o Carrrick Publishing
3901 Don Mills Road, Suite #47,
Toronto, ON Canada M2H 2S7
Whether you'd like to purchase signed copies of our books, email us questions about the creative process for discussion with your book club, or talk to us about our Author Services, we'd love to hear from you.
Contact us today to ask about copy editing, manuscript evaluation or e-book formatting services.
CONNECT WITH US ON-LINE

*
On Facebook:
Look for Donna Carrick or Alex Carrick on FaceBook.
"Like" our Carrick Publishing page for news on Special Promotions, Give-Aways and Appearances.
*
*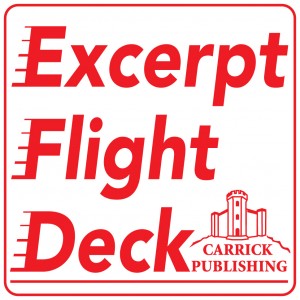 *
Join us on FB at the Excerpt Flight Deck for Readers and Authors, a docking station where writers can post and readers can awake to new delights.
*
*

On Twitter:
Tweet with @Donna_Carrick and @Alex_Carrick
You'll often find us at #WriteChat, #AmWriting, #ScriptChat and a number of other chats concerning the literary arts.
*

At LinkedIn:
Join our networks to keep up with our professional news.
Donna Carrick
Alex Carrick

On Google+
Connect with us on Google+:
Donna Carrick
Alex Carrick
*

*
*
*
*
*
*
*

*
*
*
*
*
*