Carrick Publishing is proud to bring you this historically relevant memoir from one of Canada's leading print publishers: J. Patrick O'Callaghan.
Born in the Republic of Ireland, J. Patrick (Pat) O'Callaghan became one of the giants of print journalism in Canada and beyond. He believed fervently in the role of a vigorous and free press in a democratic society and was quick to confront and expose any encroachment on that freedom by government or other agencies.
These memoirs are dedicated to those journalists who share his ideals, his integrity, and his moral imperative.
Join us at the Rogers Communications Centre, Ryerson University, Room RCC 103, 80 Gould St., Toronto
When: Thursday, Jan. 21, 5-7pm EST
MC: Margaret Wente, Globe & Mail

Refreshments will be available!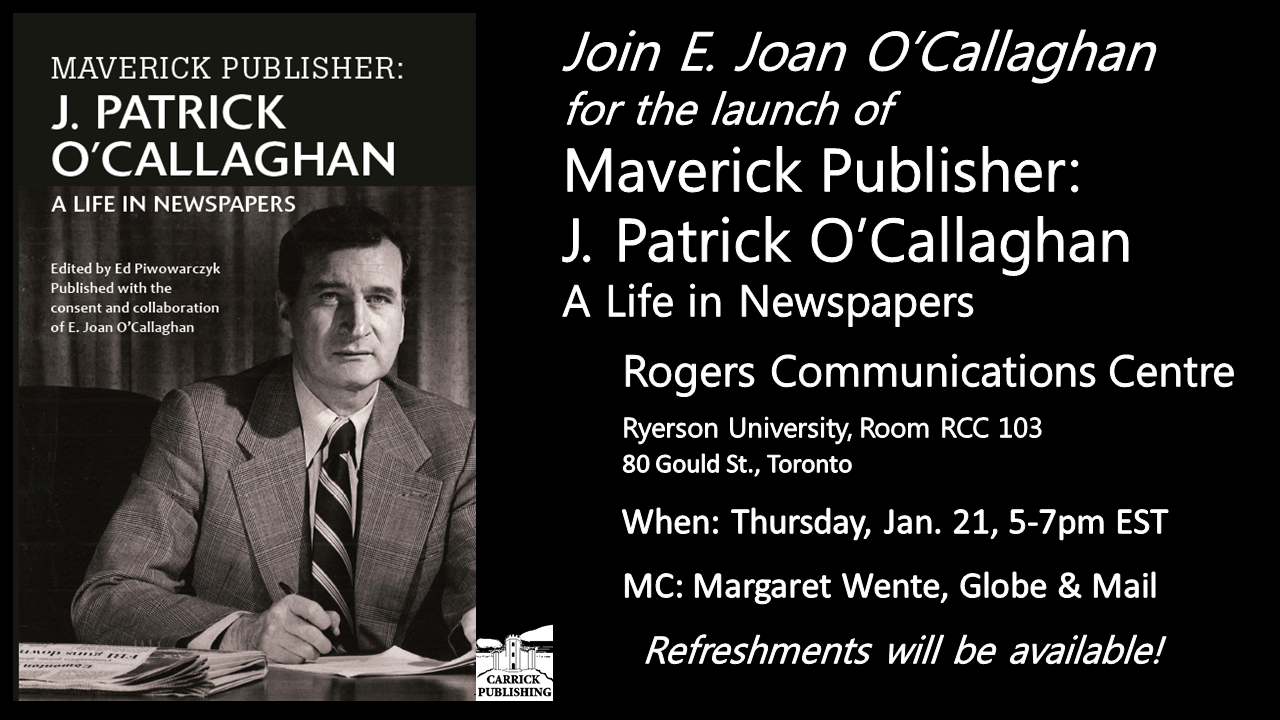 It's been a stellar 5 years for Carrick Publishing. We celebrated that Anniversary in Sept/15. It's been our honour and pleasure to have worked with many talented authors, helping them bring their stories to the world.
We want to thank our readers and authors for their dedication to the enduring world of words.
Donna & Alex Carrick