"Being Indie" is more than just a business model. For many of us in the writing and artistic community, it's a state of mind.

This week, as part of our on-going series on the "Indie Experience", we're pleased to introduce you to our friend and fellow-author Tony Healey, who shares his unique vision on what Being Indie means: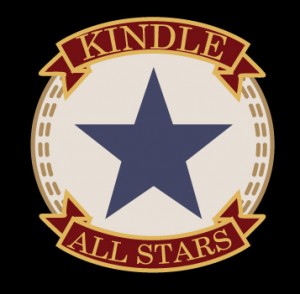 One Man Band ~ by Tony Healey
Writing is a solitary pursuit. Every writer knows it. Sure, I might discuss a story with friends and family,using them as a kind of sounding board for my ideas, my doubts and for when some kind of epiphany hits… but apart from that, in the long space between those moments, the writer is alone on his or her journey. And there is only one true destination: the unknown.
Even with an entire novel fully plotted-out, down to every chapter and every scene, the course of the story can change. The river meets a boulder that you didn't anticipate being there and ends up going somewhere totally unexpected. You set off heading East, but before you know it you've taken a wrong turn and you're back facing West, in the direction you came from.
When you sit down and start tapping away, unfolding each beat of the story as if it were a little mystery-trinket wrapped in coloured paper, you don't know what you're going to find.
The journey is a ponderously lonely one, and as an Indie writer, that doesn't really change once the work is done. Because the work is NEVER done.
Unless you're using a high-quality service like the one offered by Carrick Publishing and others, there is no publishing house to fire your book off to. There is no editor (unless you've arranged for someone to do that for you). There's no promotion team, ready and waiting to pimp your book to the masses as the *next big thing*.
You've gotta do that yourself. You have to make sure it's the very best it can be; that it doesn't like it's put together by an amateur. It has to have that BIG PUBLISHING HOUSE LOOK that says quality, time and effort. And more importantly that the consumer is getting value for money by buying your book, whether it's an ebook or a paperback.
There is no publicity but that which you create and cultivate yourself. A friend of mine, the author Russell Brooks, has been promoting his book CHILL RUN for about a month now, prior to its release, pulling-in reviewers and beta readers. He's building word-of-mouth and securing people to post reviews of the book on the major sites (Amazon, Smashwords, Goodreads, etc) and their blogs. And it's a good plan. He could have published it straight away. But why not build that anticipation for it first? You might as well have a game plan going into it. It's one thing to finish your book and get it ready to reach the masses… but who's going to bring the masses to you?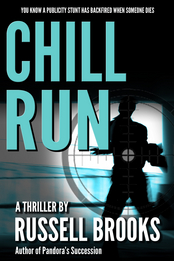 You can't fish with just a hook and line. You need something for bait. In a way, YOU are that bait. You're the draw. If you don't get off your bottom and sell that book YOURSELF then it won't get sold. Indie writers like Russell know that, as do Donna and Alex Carrick. If you don't shout from the rooftop about your book then nobody else will.
I'm a contributor to the short story anthology Kindle All-Stars Presents: Resistance Front. Amongst about 31 Indie writers are two heavyweight A-listers Harlan Ellison and Alan Dean Foster. They got involved because it was for a good cause. Every penny from the sale of the anthology goes directly to the Center for Missing and Exploited Children. But even with two such titans of publishing attached, it's still been a slog for everyone involved to build that essential word-of-mouth. Only we're slightly more fortunate. There's not just one person shouting about it. There's over 30. So, we're hoping, our collective voice will be that much louder.
Still,will people hear it? Who knows. Maybe. I hope so.
Either way, I know one thing: WE'VE SHOUTED SO LOUD AND SO LONG OUR VOICES ARE GONE.
And that's what you need to do. You're a one man band… on your own.
Start shouting.
Tony Healey can be reached at:
Twitter: @fringescientist
fringescientist.com
http://www.kindleallstars.com